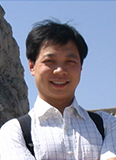 Prof. LiMing Wang
School of electrical engineering, Naval University of engineering
Brief introduction:
Prof. Li-Ming Wang mainly studies the synchronous phasor measurement technology of ship power system, the architecture of ship energy management network based on one network to the bottom, the fault recording technology of power system, and the related technology of ship movable composite detection robot. He presided over the National Natural Science Foundation and postdoctoral foundation of China for "Research on synchronous phasor dynamic measurement of marine power system". He has successively presided over and completed more than 10 national and other key scientific research projects, and participated in and completed nearly 20 provincial and ministerial scientific research projects. It has authorized 4 national invention patents, 11 utility model patents, 10 software copyrights, published 9 works and more than 60 academic papers. It won one of the first, second and third prizes for scientific and technological progress of the whole army.
In the field of intelligent detection technology, taking the measurement of ship high-voltage DC power system as the target object, lead the team to carry out research on measurement technology based on optical fiber electric quantity sensor, especially the measurement of super large current and high-voltage DC current, and mainly explore the research on current measurement sensor based on magneto-optical effect segnac interference and voltage sensor technology based on Pockels effect segnac interference, So as to provide a solution for the measurement of the next generation marine DC power system.
Speech Title:Research on advanced technology of optical DC voltage sensor
Abstract:The research background, development status and key problems of optical DC voltage transformer at home and abroad are introduced. A research scheme of optical voltage sensor with optical path reciprocity is proposed, and its reciprocity mechanism is described. It is deeply analyzed from the aspects of optical path structure analysis, optical path reciprocity modeling and analysis, optical path crystal modeling and analysis, optical path simulation and so on. The multi physical field coupling simulation software COMSOL multiphysics is used to simulate the transmission fluctuation of incident polarized light in electro-optic crystal, Thus, the three-dimensional wave simulation of optical wave field is realized, which provides a new research idea and theoretical reference for the analysis and design of optical path element unit of optical voltage sensor. Finally, the proposed scheme is verified by the optical path reciprocity experiment of the system.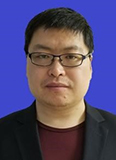 Prof. Chunbo Xiu (link)
School of Control Science and Engineering, Tiangong University
Brief introduction:
Research interests: 1, Embedded system design and application 2, Intelligent control and pattern recognition
Publications: Xiu Chunbo. Principles of Artificial Intelligence. Mechanical Industry Press, 2011.
Scientific research projects:
1. From 2006 to 2009, he presided over the project of Tianjin Municipal Education Commission, "Chaotic neural network and its application in image recognition".
2. 2005-2007, chaotic neural network theory and its application research, Tianjin industrial project
3. 2007-2008, chaired and completed the horizontal project "Research and development of boiler automatic control system".
4. 2007-2009, chaired the horizontal project "Research on dynamic neural network modeling and compensation technology".
5. 2010-2012, chaired the horizontal project "Building automation system design".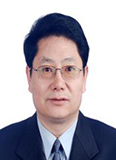 Prof. Jie Sun (link)
College of Electrical Engineering, North China University of Science and Technology
Brief introduction:
He graduated from Hebei University of Science and Technology in 1987 with a bachelor's degree in engineering; graduated from the University of Science and Technology Beijing with a master's degree in engineering in 1997; graduated from the China University of Mining and Technology (Beijing) with a master's degree in control theory and control engineering in 2008 , Received a doctorate in engineering; awarded as an outstanding expert in Hebei Province in 2009, and was funded by the Provincial Department of Human Resources to be a visiting scholar at Cornell University; in 2017, he was rated as a metallurgical industry expert by the Hebei Institute of Metals and Metallurgical Information Equipment Network ; Concurrently serving as a member of the Institute of Instrumentation, and an expert in the evaluation of degree thesis of the Ministry of Education's Degree and Graduate Education Development Center. In 2019, he was hired as an expert of China Mechanical and Electrical Equipment Maintenance and Renovation Association; a leader of China Mechanical and Electrical Equipment Modern Manufacturing Services (Experts); concurrently served as the vice chairman of the Metallurgical Branch of China Mechanical and Electrical Equipment Maintenance and Renovation Association. Main research direction: control theory and control engineering, measurement and control network.